IMT Solutions Participated in Korea – Vietnam Digital Content Roadshow 2019
The Ministry of Science and ICT (MSIT) of the Republic of Korea hosted the Korea-Vietnam Digital Content Business Roadshow 2019 at Ho Chi Minh City, Vietnam on 15th October 2019. The event was organized by the Korea Mobile Internet Business Association (MOIBA) and attracted 11 Korean high tech and digital content companies to participate.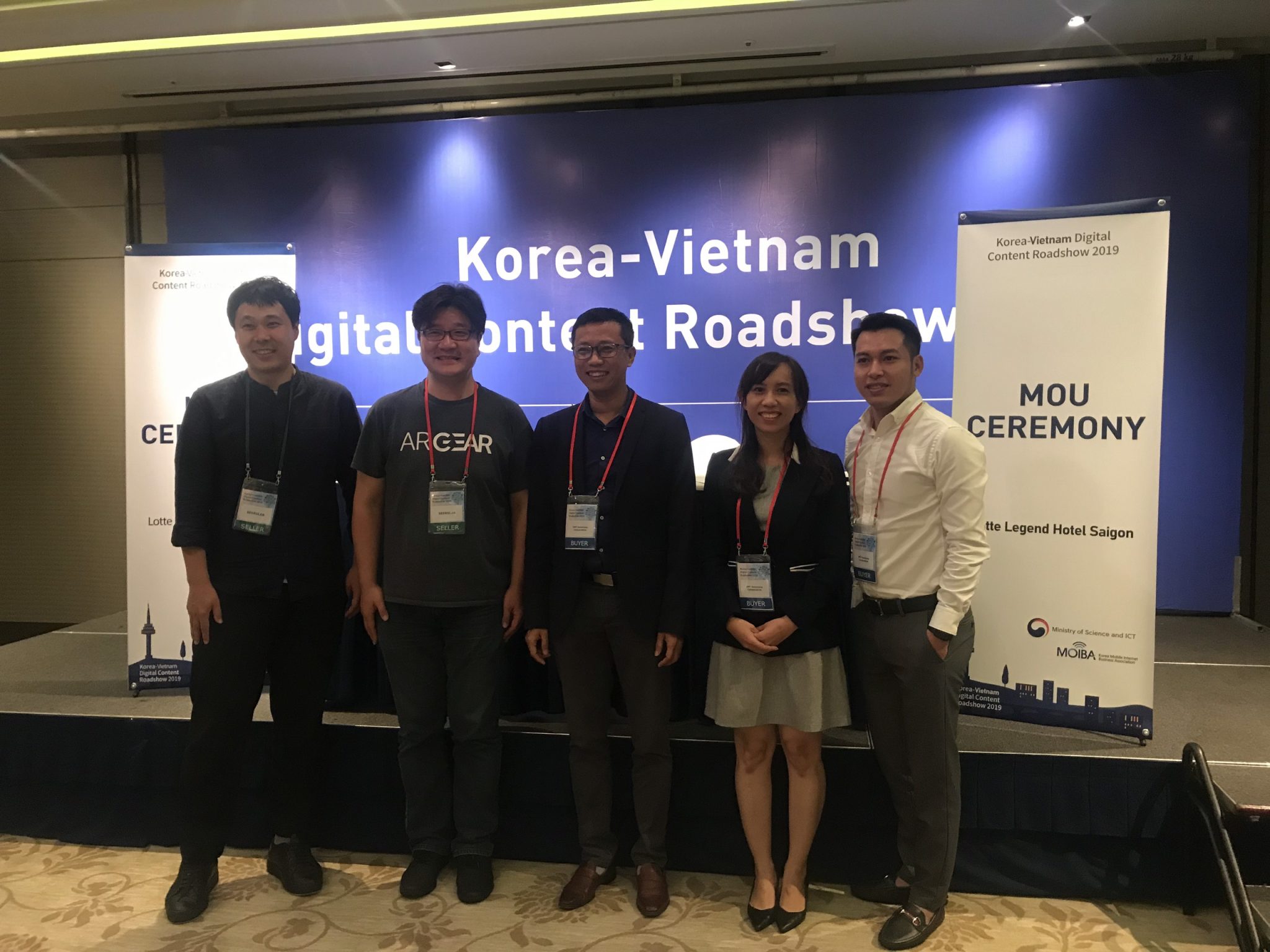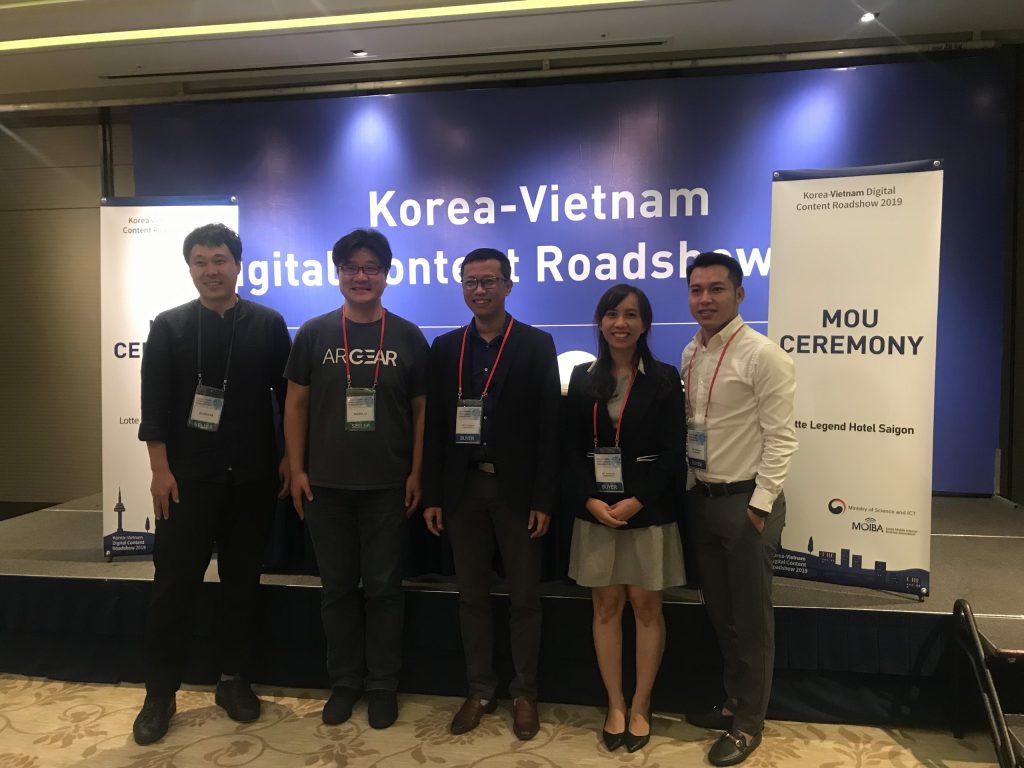 Korea – Vietnam Digital Content Roadshow 2019 helped open up the new business opportunities to the Korean and Vietnamese ICT companies. The main session had the pitching session, in which Korean companies introduced about its technology and products to their potential partners in Vietnam. In the afternoon, there was the business matching session, connecting South Korean and Vietnamese companies in several high tech areas such as IoT, AR/VR, Digital Content, EduTech, FinTech, Artificial Intelligence and 3D animation.
IMT Solutions was invited to the event as one of the leading IT services and digital transformation companies in Vietnam. We met with the potential partners and had found some potential solutions that could be developed for its digital transformation services helping its clients in Vietnam and Southeast Asia.
IMT and SEERSLAB signed the MOU for its cooperation in AR/VR and eCommerce businesses during the event.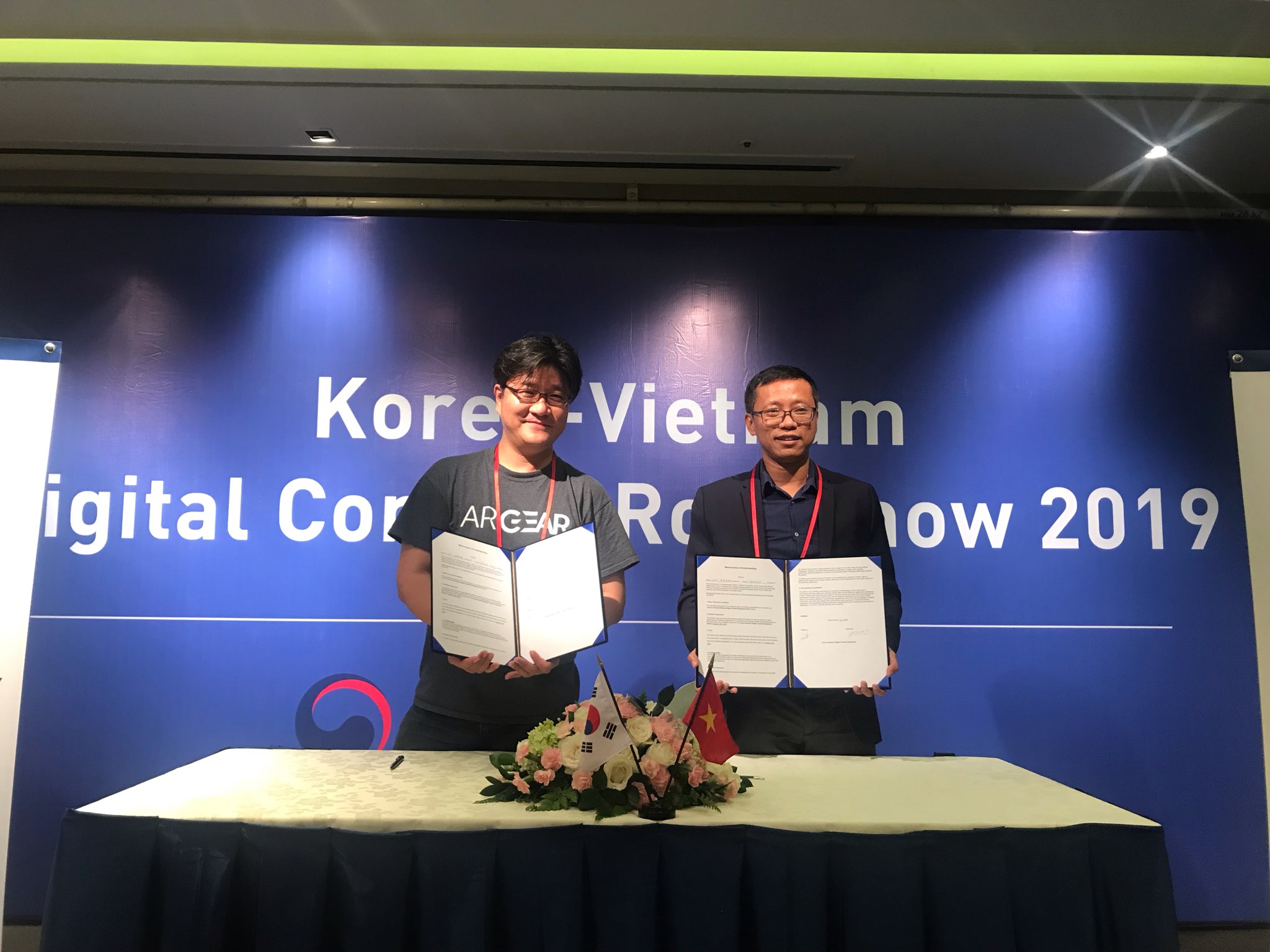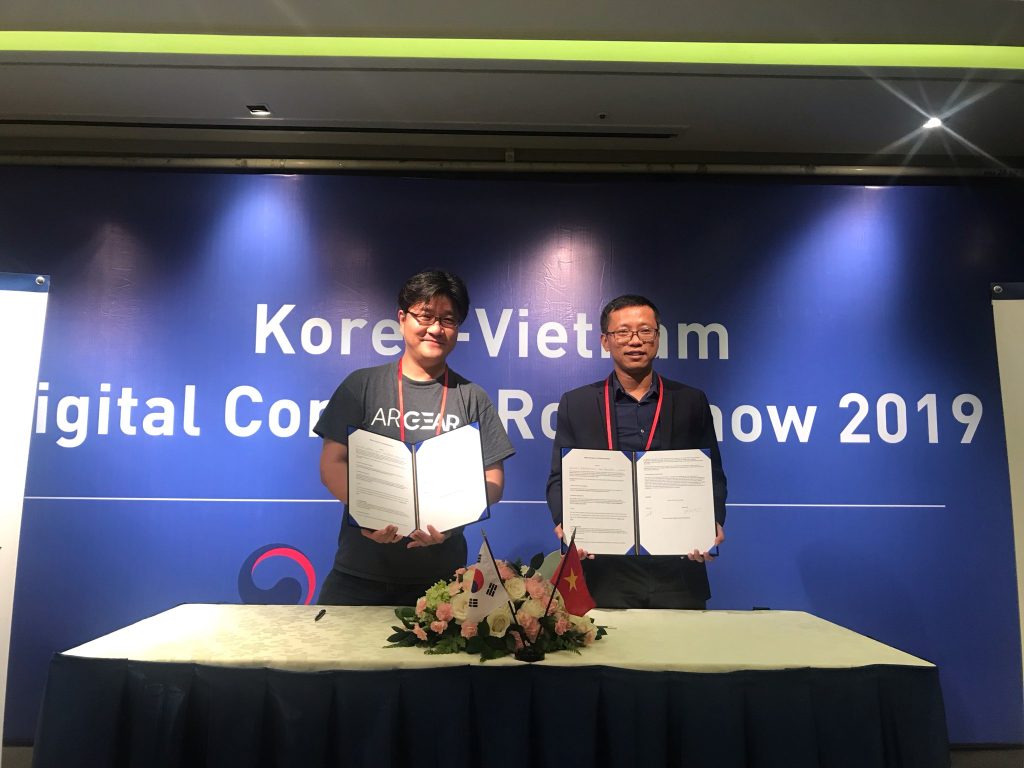 About MOIBA
MOIBA was founded in 2009 and has more than 490 members in Korea in both public and private sectors. Since its inception, MOIBA has promoted mobile internet industry, a new growth engine for Korea, and engaged in various activities to create a healthy ecosystem for the related business operators.
More information about MOIBA can be founded here http://moiba.net/
About IMT Solutions
IMT Solutions is a software outsourcing and digital transformation company based in Vietnam and serving a global customer base. IMT is ISO 27001 certified and a Microsoft Gold Partner. IMT's main focused industries are Healthcare, FinTech, Hospitality, eCommerce, Multimedia, Automation and RPA, BPO.
Founded in 2008, IMT has received a number of awards including Vietnam Leading IT Outsourcing, Sao Khue, Vietnam Top 40 ICT companies, Vietnam Top 50 ICT companies. IMT is headquartered in Ho Chi Minh city, Vietnam and subsidiaries in Japan and Singapore.
Build your expert team at:
Website: https://www.imt-soft.com/
Linkedin: Visit IMT Solutions on Linkin
Facebook: Visit IMT Solutions on Facebook
Email: sales@imt-soft.com
Updated: October 16, 2019