IMT Solutions look back at 2022!
2022 is ending. But as we go into 2023, let's look at all the great things that happened in the last 12 months.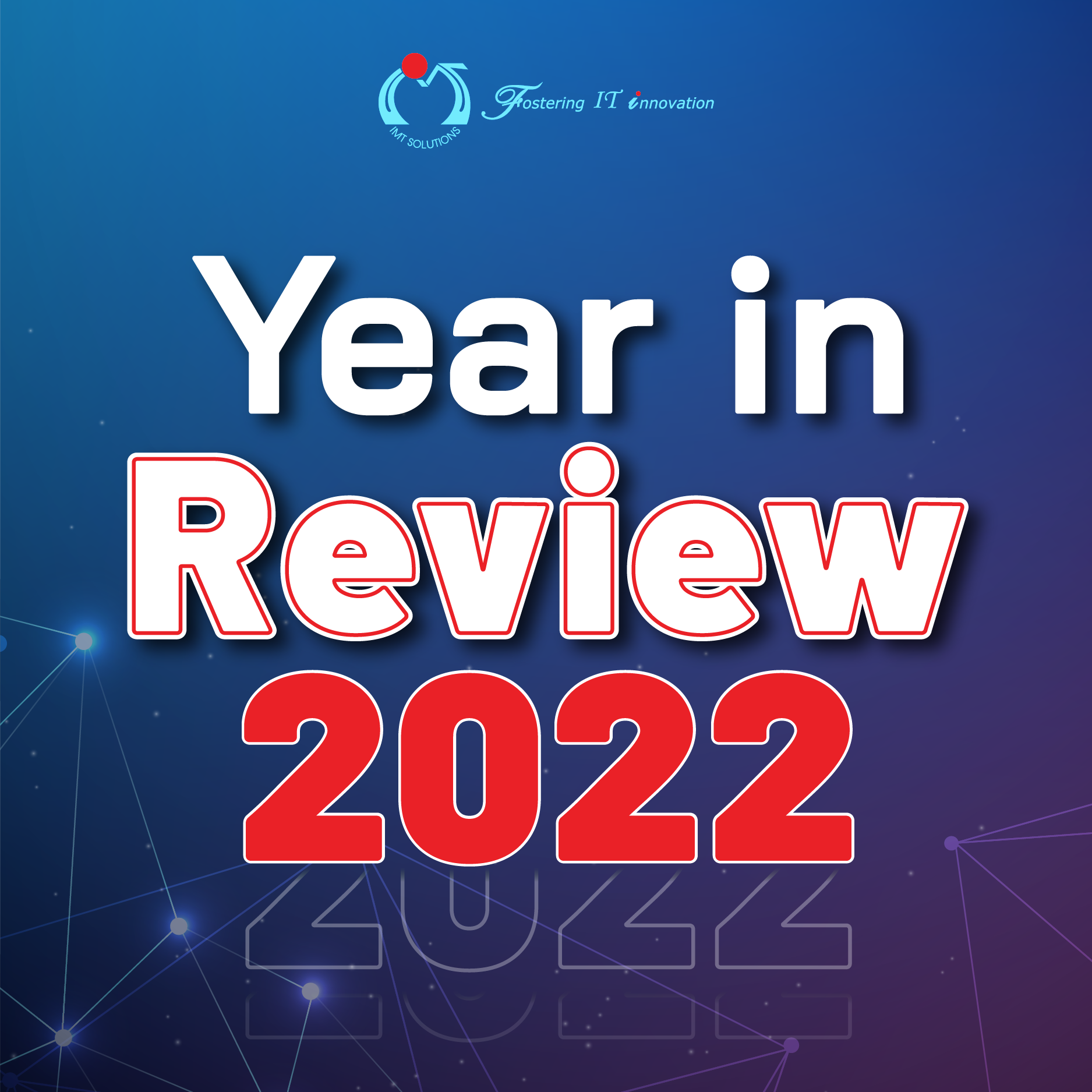 IMT Solutions look back at 2022!
2022 is over. What an incredible year it was. While there were hardships, there were also many more triumphs.
Phu Yen Office Grand Opening!
On June 13, we opened an office in Tuy Hoa city. Located in Phu Yen province, the office is a way for us to branch out into other parts of Vietnam, less traveled by other companies. Always the happy partner of training units across the country, we worked with them to establish this office. Leveraging Mien Trung's people, we can continue to work hard to develop excellent products for our partners.
R-One Recycling ATM wins EuroCham and Nordcham's Most Innovative Product of 2022!
On October 28, more than 200 business leaders, diplomats, and other experts from across Europe gathered to commemorate our product, the R-One Recycling ATM. R-One Recycling ATM, which uses AI technology to help clean up Vietnam's environment, was a perfect candidate for this year's themes of "Sustainability" and "Greenness". Being center-stage along with other world-class companies like Lego, Carlsberg, and Hitachi was a great honor for us. We hope to use the opportunities that this created to continue innovating and become better partners for our global clients.
Foresight Synthetic Monitoring System is a Top 10 Product at the 4th Digital Technology Business Development Forum 2022!
On December 9, As part of the drive to promote innovation within the Vietnamese software industry, the Ministry of Information and Communication (MIC) sponsors the Make-in-Vietnam awards. The event brings together hundreds of business experts, leaders, and other important people to recognize the year's most innovative and dynamic IT products. This year our product, the Foresight Synthetic Monitoring System, made waves and was nominated by the MIC for its potential to change Vietnam's IT ecosystem. While it didn't win the grand prize, we're still happy to be recognized like this and will continue working to transform Vietnam's digital environment in the future.
Speakers at Horasis India and Asia!
Horasis is a global business network that promotes dialogue between its many members. As a proud member of this alliance, we participated both times when they came to Asia. The first time was in Vietnam, where Indian magnates and entrepreneurs came from abroad to learn how both countries could invest in and support each other. The second time, IMT Solutions went to Japan, to discuss the year's themes of cooperation, investment, and sustainability. Both times, our leader, An Mai, represented our company, helping bring interest to Vietnam from people as far as away as Germany, Australia, Singapore, and the United States. Meeting with so many people was a wonderful experience and we hope to keep working with our new friends to support their businesses and ensure their profitability.
We had a blast in Phan Thiet!
No year is complete without a celebration, so for the summer of 2022, got together and went to the sunny beaches of Binh Thuan! Famed for its beautiful coastline, our company of 250+ all got together to celebrate 14 years of business! There were lots of laughs and smiles as we practiced team-building and at the end of the weekend, our company had never been closer than ever!
Other events of note:
We signed a contract with the Mien Trung University of Civil Engineering, which will help bring more high-potential developers to our company.
We opened a new R&D center in HCMC, increasing the speed at which we can develop high-end solutions.
We donated three instances of its iAutobot RPA solution to growing businesses in Hau Giang province. This will help accelerate its growth into becoming a local logistics hub.
We attended Japan IT Week (Summer), helping to build on and improve Japanese and Vietnamese IT connections.
Our president, An Mai, and CIO, Quyen, were featured on an HTV segment on Vietnam's digital growth.
We signed a partnership agreement with Code Gym, which will help our engineers continue to excel at what they do.
We attended Resortech Okinawa, further building on our valued connections with our Japanese partners.
Going into 2023, we'll continue working to develop cutting-edge technologies that will transform the way that people do business. Our big focus for the year will be on AI and RPA solutions. 2022 showed our success in developing these fields for our partners and customers, so we are excited to continue building in these areas. We will keep working to ensure our client's business success and also to further push the boundaries of what Vietnamese IT is capable of.
Thank you to all of our partners and customers for helping us do great things. We will keep doing our best to ensure the profitability and success of their businesses as we continue into the new year!
Build your expert team at:
Website: Visit IMT Solutions on Website
Linkedin: Visit IMT Solutions on Linkin
Facebook: Visit IMT Solutions on Facebook
Email: sales@imt-soft.com
Updated: January 4, 2023